Open-air Bath
HOSHI★ZORA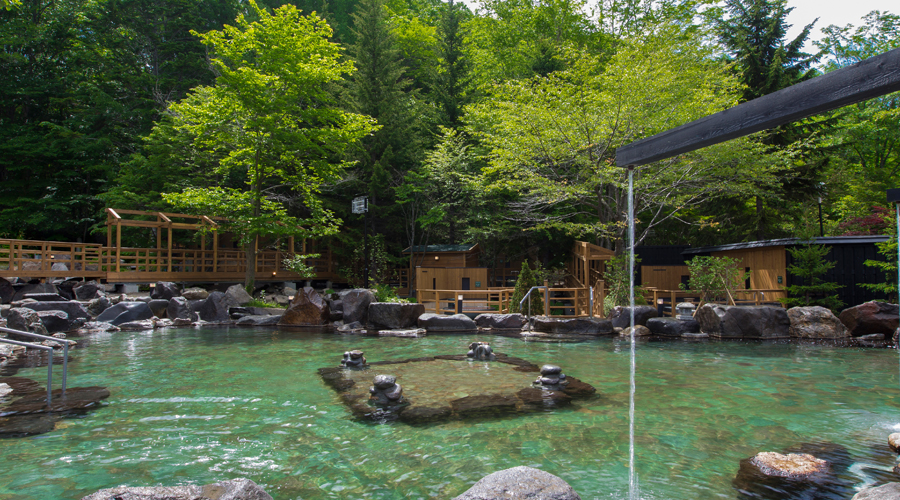 Offering an ever-expanding spaciousness with one of the largest open-air hot spring baths in
Japan over 150 square meters. Enjoy the silence of nature, set your eyes on the pure lush forest
and let the mind and body be overcome with peaceful bliss. On a clear cloudless evening, you can
find yourself caught up in an abundance of stars, transcending time and space in your own unique
hot spring experience.
WOOD SPA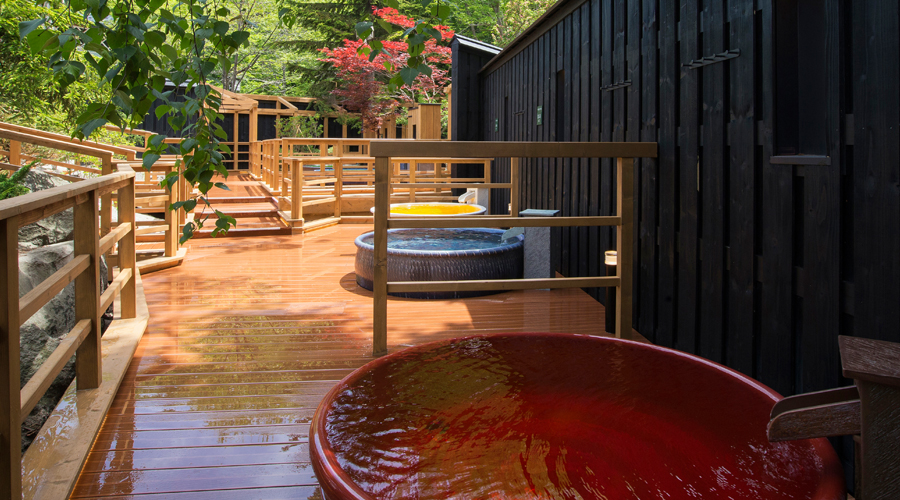 Walk through a near passageway to this zen-like haven set separately along a hillside burgeoning
forest. Each wood bath offers a unique fragrance as the hot spring water is infused with its own
soothing natural additive to fully embrace, heal and rejuvenate. As the night falls, it becomes
illuminated and creates a breathtaking atmosphere. As men's and women's sides are divided, the
next day brings a change that gives you a wonderful new set of baths to experience.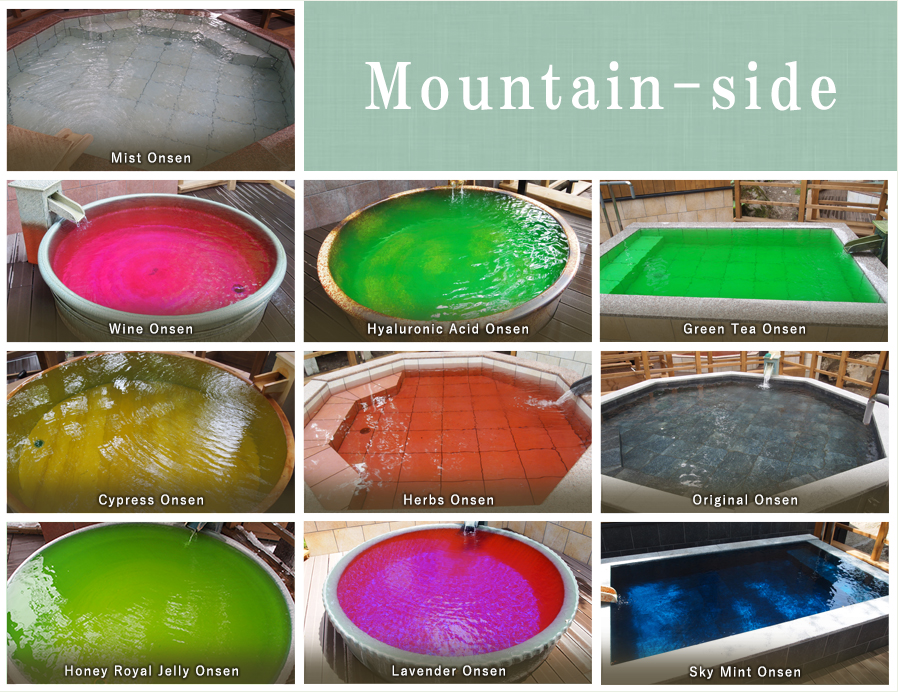 Indoor Bath
HA-SHI-GO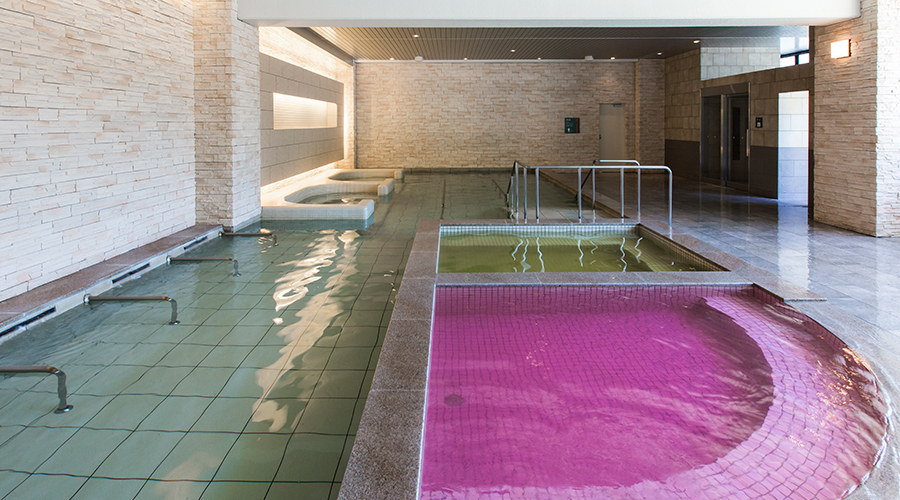 An arrangement of baths which you can enjoy in a number of ways whether standing, sitting or
stretching your body fully horizontal. These hot springs also have a variety of natural elements,
changing each season, which bring an even higher level of blissful relaxation and refreshment.
DAI-NO-JI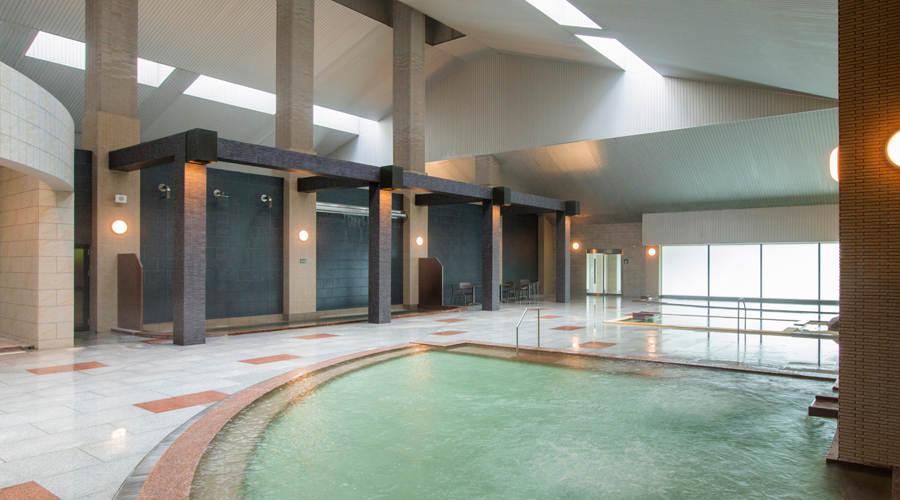 Enjoy this variety of alkaline baths in larger and smaller sizes. Guests of all ages are able to feel at
ease in these customary waters, very effective for body and skin rejuvenation. In addition, you can
rest in the dry sauna, or undertake a special cool sauna, before or following the hot springs.
※During the daytime hours of 11:00 - 15:00 and early morning hours of 2:00 - 3:30, no hot springs nor connected areas can be used due to cleaning and changing of the men's and women's sides.
※Each Tuesday as the open-air hot springs are emptied, extensively cleaned and filled with new water, it takes a bit of extra time for the baths to fill to standard levels, usually until around 18:00. Outside of these cleaning times, baths are fully available for customer use.